Build Your Career Skills Today!
At NOCE, you will get resources and strategies to launch your career. Join our career readiness and skills workshops. Get one on one training through the Career Skills and Resource Lab.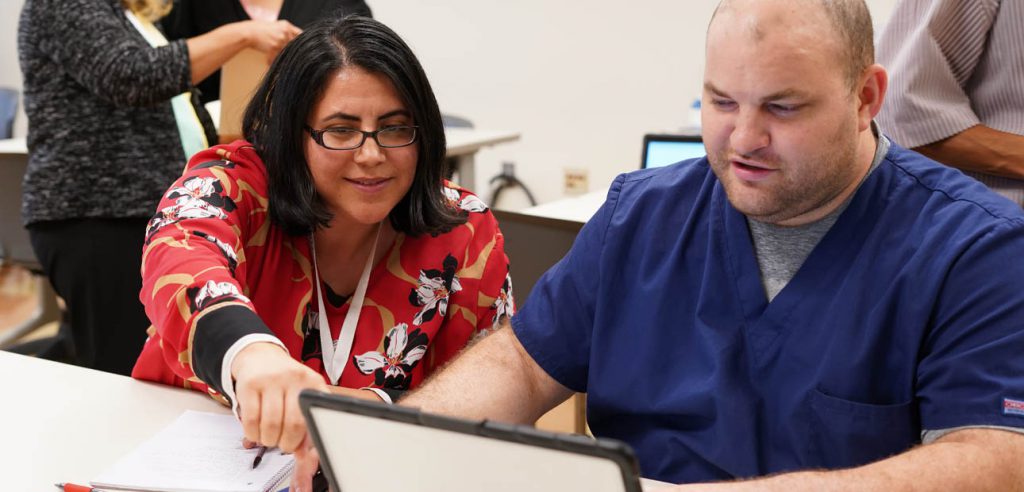 The Career Skills & Resource Lab will be available this 2023 Summer semester. You do NOT need to schedule an appointment to utilize the lab. You can walk in during hours of operation. 
One-on-one assistance is available in-person only Monday – Thursday from 3 p.m. – 5 p.m.
Virtual assistance is available Tuesdays from 5 p.m. – 8 p.m. and Fridays from 10 a.m. – 2 p.m.
Career Skills and Resource Lab Services
Students will receive in-person assistance with the following:
Canvas and Online Learning
Computer Skills Improvement
Resume and Cover Letters
Employability Skills
Career Exploration
Creating a LinkedIn account
Interview Preparation
Career Exploration
Job Search Techniques
Online Job Applications
Career/Employment Opportunities
Access to LinkedIn Learning
Career Skills & Resource Lab staff and faculty are available to assist this 2023 Spring semester Monday – Thursday from 10 a.m. to 6 p.m. at the Anaheim Campus, Room 606 (6th floor). We are closed on Fridays, weekends, and holidays.
If you're only taking online courses, you can sign up for the Virtual Career Skills and Resource Lab course and you will receive the same services offered in-person.
In the Career Skills & Resource Lab students have access to the following:
Students have access to CTE textbooks, and laptops while in the lab.
Student can print a maximum of 10 pages per day.
Students will learn more about other online resources such as LinkedIn, Canvas, Zoom, Portfolium, NOCECareerConnect (the online job board), etc.
Students can work on and complete homework and lab assignments from certificate programs.
Students can work on:

Learn classroom skills for success.
Computer skill improvement.
Industry skill improvement.
Employability skills.
Workshops will be held weekly. When you register for a virtual workshop(s), you will receive an email with a Zoom meeting invite the evening prior to the workshop.
For more workshop information please scroll down the page to see the workshop schedule and how to register!
---
Student Online Learning Resources
Importance of Having an E-mail Address

Starting the 2022 Fall Semester, all enrolled students will automatically be given an NOCE student e-mail within 48 hours from enrollment into a noncredit course. Students will be required to use this NOCE student e-mail account for all official communications with the school.

Your student email will be your Student ID number and @student.noce.edu (e.g. 0123456@student.noce.edu)

Need an e-mail address? This is how to create one:

 

What is myGateway?
What is Canvas?

Canvas is a cloud-based learning management system that is the primary online system for NOCE classes. Canvas tools are designed and available to be used on web browsers, mobile devices, and tablets. Click the links below to find out more about Canvas and how to set up an account. 
---
NOCECareerConnect
Are you looking for a job and do not know where to start?
The NOCE Career Skills and Resource Lab can help you get started with your job search. Welcome to the NOCECareerConnect, our new online job board. This is a free platform for current and existing students that allows you to do the following:
View and apply for current job openings.
Upload your resume to apply for jobs.
Attend virtual recruiting events.
Receive workshop notifications from the Career Resource Center staff.
Improve your interviewing skills through the virtual mock interview module
Check out NOCECareerConnect
Login and get started today!
---
VMock Resume Review Platform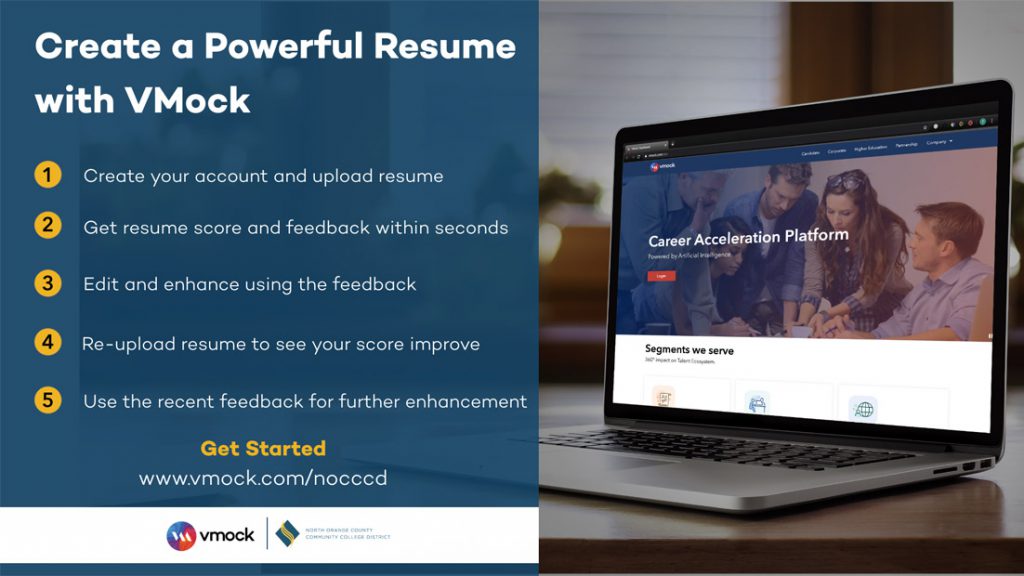 The Career Skills and Resource Lab is excited to introduce a new resume review tool called VMock.
This online tool provides students with valuable feedback on how to improve their resumes.
Before you get started, here are a few tips:
Must have a completed professional resume with the following elements:

Contact Information (e-mail address and phone number)
Summary of Qualifications
Work and/or Volunteer Experience
Education
Skills
A resume should have a chronological or functional style.
The resume must be in PDF format.
The file must not be larger than 2MB
The resume should be a maximum of 4 pages.
Feel comfortable navigating online platforms
Get started with VMock
Improve your resume today!
Note: VMock gives you an overall score on your resume and then breaks down the percentage into 3 different categories. The score is meant to help you focus on sections that need improving. VMock will offer suggestions to help you create a strong and noticeable resume.
---
Career Launch Academy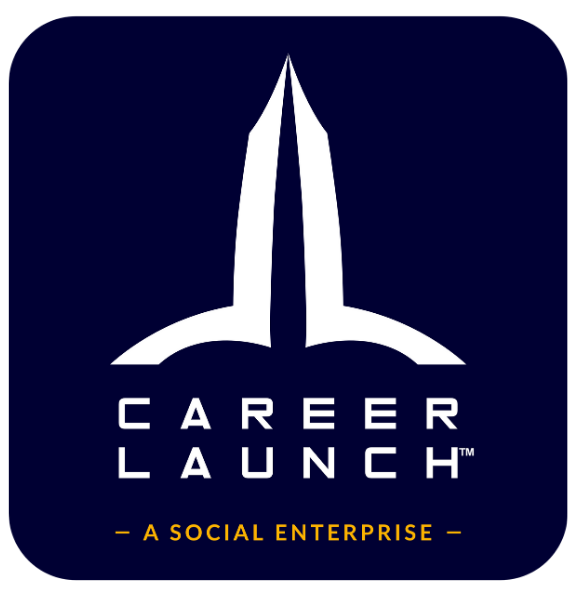 What is Career Launch Academy?
Career Launch Academy is an advanced personalized coaching program. This program is designed to provide students with job searching techniques, develop new connections, learn how to set up and conduct career conversations and turn those conversations into jobs or internships.
Students will have access to daily online videos, a student workbook that contains templates, strategies, and tips, as well as weekly group coaching sessions.
This is a 6-week online program, and it only requires 20 minutes every day of your time.
Need more information?
For more information about the Career Launch Academy, please visit the Career Launch Academy's Program details page.
Sign Up Today!
Register for the 2023 Spring program.
---
Workshops & Events
Workshops will be held virtually through Zoom and in-person in the Career Skills and Resource Lab at the Anaheim Campus, Room 606 (6th floor). Students who register for the virtual workshops will receive an e-mail with Zoom meeting details the evening before the workshop.
Dates
Time
Event Title & Info
Event Location
Wednesday, June 14, 2023
5 p.m. – 6 p.m.
Turn Your Interests into a Career (Virtual)
Take a short assessment to learn about careers that match your interests and explore careers within a pathway.
Zoom
Wednesday, June 21, 2023
5 p.m. – 6 p.m.
Resume Building Basics (Virtual)
Learn how to build a resume, what the difference is between a summary and an objective, and chronological and functional resume format.
Zoom
Tuesday, June 27, 2023
5 p.m. – 6 p.m.
Social Diversity Awareness (Virtual)
Learn the benefits of embracing acceptance in the workplace.
Zoom
These workshops are designed to give students an opportunity to develop professional relationships, acquire new ideas, and improve skills, as well as provide current and relevant job market information to those looking for employment.