Learn and Grow with Your Child
Deepen connections with the children in your life, learn additional parenting skills, and raise children who thrive.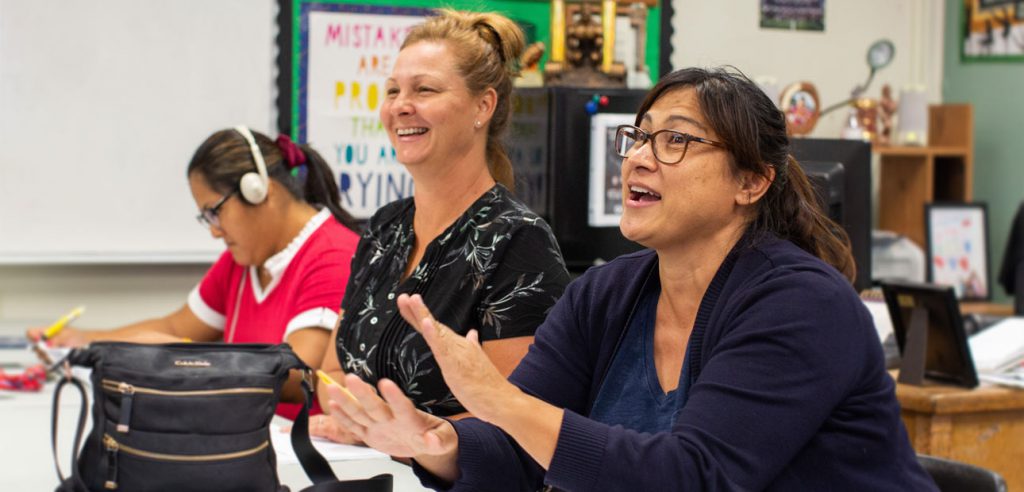 NOCE's tuition-free parenting classes bring parents and children together to support social, emotional, and creative growth. Parents, grandparents, foster parents, and guardians can learn positive parenting techniques in a friendly and safe environment. Courses cover various topics and are for adults whose children are of any age (birth to young adulthood). Register today!
Parenting Class Focus Areas
No-Cost and Convenient Parenting Courses
NOCE Parenting Courses are free and are for any adult who loves or cares for children, including caregivers and any adult family member. Parenting Courses are conveniently available at all three NOCE centers, community locations, and online.
View the current NOCE Course Schedule to browse currently available Parenting Program courses. Start dates vary and offer open enrollment so you can join a class already in session
---
Thriving children are built through thousands of little moments of connection. Erin Sherard
NOCE Professor, Parenting Program
Join the Parenting Program E-Newsletter
Sign-up today and get the latest program information, news, and event information!