Braille Transcribing Certificate classes are canceled until further notice. Check back here frequently for updates on the return of classes in the future. Have any questions? Please contact the DSS program at disabilitysupport@noce.edu
Build Your Future in Braille Transcribing!
NOCE's Braille Transcribing Certificate trains students to become a certified braille transcriber. The Braille Transcribing Program prepares students for the Library of Congress Braille Transcriber Certification. This certification is required to apply to any public school transcriber position.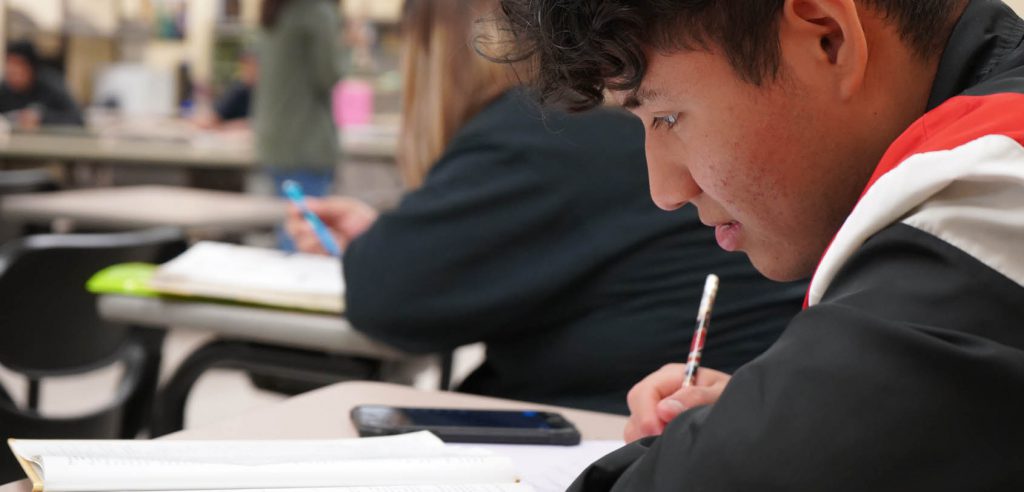 Get Started!
NOCE's programs can put you on the path for exciting new career opportunities and more earning potential. Get started today!
Program Information
Program Eligibility

Students must be 18 years or older
Complete an NOCE Admissions Application
Complete an online general orientation at least 24 hours before registering
Recommended: Have intermediate English language reading, writing, and speaking skills, and/or be at an ESL Intermediate High level
Recommended: Have basic math skills

Skills You'll Need to be Successful

English language – reading, writing, and speaking skills usually at or above an ESL (English as a Second Language) Intermediate High level




Basic computer skills

–

Being able to type and use a computer

 

Active Listening – Listening to others, not interrupting, and asking good questions

 

Skills You'll Learn

Proofread and type in braille
Understand the rules of writing in braille
Careers
Literacy Braille Transcribing

Mathematics Braille Transcribing

Music Braille Transcribing

Literary Braille Proofreading

Mathematics Braille Proofreading
Frequently Asked Questions