Advance your career with training as a secretary or administrative assistant.
NOCE's Administrative Professional Certificate was created to build upon what you learned in the Business Information Worker I (BIW I) Certificate Program. If you like to use computers and help people get the help they need, you will want to enroll today!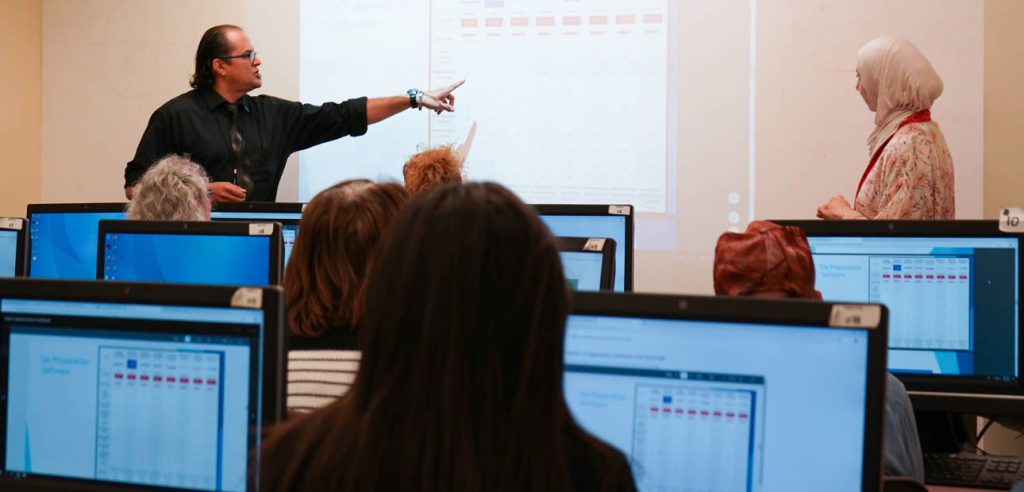 The Administrative Professional Certificate from North Orange Continuing Education advances your training to include hands-on courses in customer service, information management, and using computers. Complete the program to reach a higher level in your administrative skills.
What You'll Learn
Students who complete the program will learn to:

Use Microsoft Office at a professional level
Type a minimum of 50 net words per minute (NWPM) with five or fewer errors
Perform administrative tasks such as trip planning, file management, and preparing payroll
Create letters, memos, and reports with proper business formatting
Answer phone calls and take messages

To be eligible, you must:

Be 18 years or older
Complete an NOCE Admissions Application
Complete online orientation at least 24 hours before registering
Recommended: Have basic English language reading, writing, and speaking skills, and/or be at an ESL Intermediate High level
Recommended: Have basic math skills
Keep Learning!
NOCE certificate programs can put you on the path for exciting new career opportunities and more earning potential. 
As an administrative assistant, you'll help your office run more efficiently. Often, this involves managing information: setting up meetings and appointments, organizing files, and providing information by phone and e-mail. Some roles may also include doing research and managing projects.
You'll get training on the latest business computer software, practice interviewing, and develop the skills to become a valuable administrative team member.
Career Highlights and Opportunities
English language proficiency – reading, writing, and speaking skills usually at or above an ESL (English as a Second Language) Intermediate High level
Time management
Active listening
Basic computer and software knowledge
Character skills like integrity, dependability, independence, and attention to detail
Administrative Manager
Executive Assistant
Office Manager
Project Coordinator
Frequently Asked Questions
What do I receive when finished and how long does it take?

Students who complete the Administrative Professional program receive a certificate. The program can be completed in 16 months.

How much does it cost?

The Administrative Professional courses are tuition-free. However, students are responsible for covering the cost of textbooks, software, course supplies, and a parking pass.

What are the jobs and how much do they pay in California?

Career opportunities include positions such as secretary, administrative assistant or associate, office assistant, or clerk typist.

Number of jobs in 2018: 159,382
2018-28 projected job growth: 2%
Entry-level pay in 2018: $26,624/annually, $12.80/hour
Median pay in 2018: $34,424/annually, $16.55/hour

Note: Salary and employment outlook is for Orange County, CA, and will vary depending on skill, experience, employer, and geographic location.