Are You Ready to Register? Follow the Easy Steps!
English as a second language (ESL) and Citizenship Preparation Program courses at NOCE are free to adults, ages 18 and up.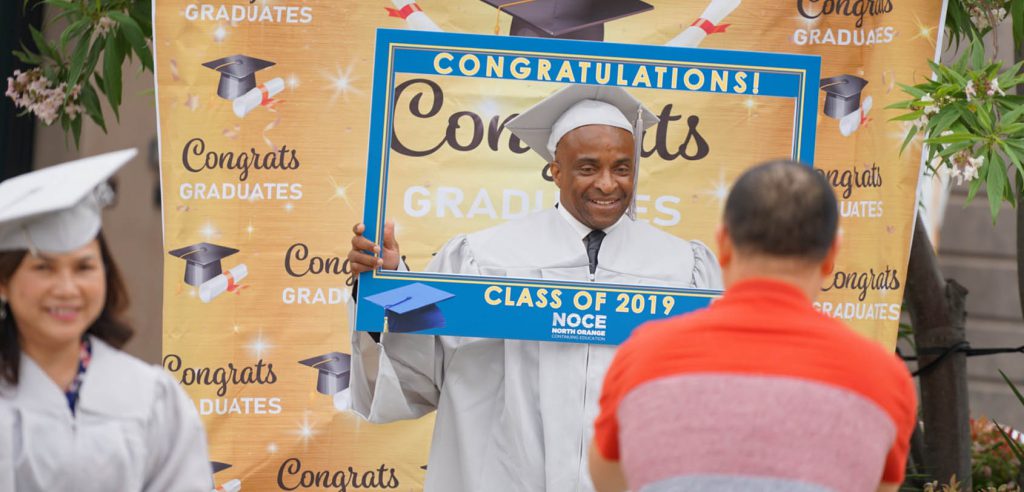 New Students

To apply to be an NOCE student, follow these steps:

Apply for an NOCE Student ID

First-time students can apply for a Student Identification (ID) number online.
Applicants will receive an e-mail with registration instructions/information within two (2) business days of online submission.
Click on the application below to apply for a Student ID: ONLINE APPLICATION FOR ALL NOCE PROGRAMS (Adults 18+) 

Note: do not fill out this form if you have previously taken classes with North Orange Continuing Education, Cypress College, or Fullerton College. You already have a Student ID.

Once you have your Student ID, you must complete an online orientation in myGateway.

To access myGateway, visit https://mg.nocccd.edu and use your Student ID and password to log in.
Once you have logged in, all English as a Second Language/Citizenship (ESL) Program students must complete the NOCE ESL Online Orientation; click here for step-by-step directions. Students should complete the NOCE ESL Online Orientation.

Complete the online orientation. After you have completed the orientation, call the ESL Program 714.808.4638 for assistance with class registration.
Once registered, your Instructor or a staff member will reach out to you regarding how to access your course.
After enrolling in your course, you can make an appointment with a counselor to talk about your educational goals. Counseling Office main line: 714.808.4682 or email counseling@noce.edu.

 

Returning Students

Welcome back! To register for classes, follow these steps:

Students enrolled in English as a Second Language (ESL)/Citizenship Program in the previous term, will be automatically enrolled into classes for the next term.
Your Instructor will reach out to you regarding how to access your course.
For questions about the ESL/Citizenship Program, call 714.808.4638 or e-mail ESL4ALL@noce.edu.

Need Help?

Help with Registration

StarHelp can help you with filling out your NOCE application and accessing myGateway student portal.

Help with Technical Support

ESL Program staff and faculty members can help you get set up online, including getting an e-mail address, through the ESL Learning Centers.

Help with ESL Program

We are here to help! We want you to get enrolled and get started in your classes so you can meet your goals. Contact us with questions.