The CTE Textbook Loan Program provides books for current for CTE students to borrow to complete their Career Technical Education Certificate program.
Students must be enrolled, and available textbooks are provided on a first-come, first-served basis once approved.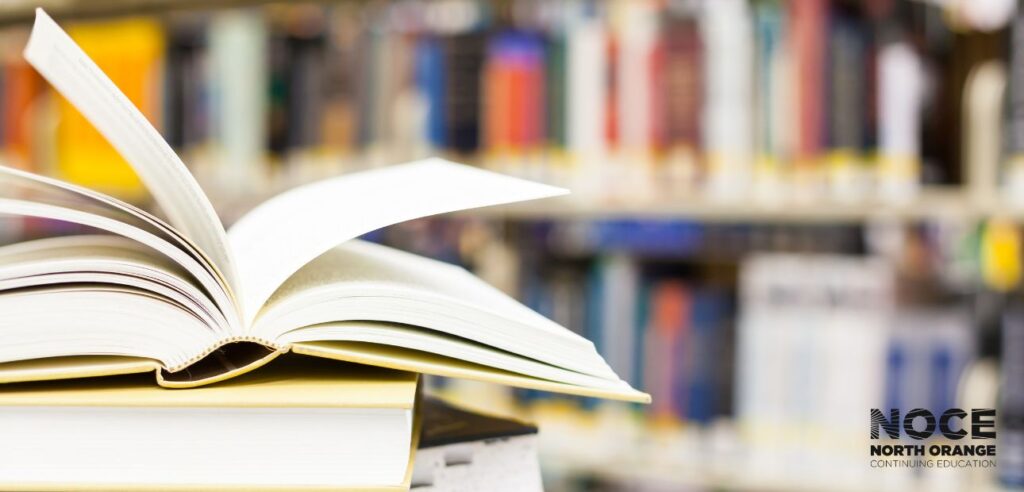 Apply Today!
You must complete the CTE Textbook Loan Application to apply for the CTE Textbook Loan Program. Applications are processed within 24-72 hours.
Once approved for the CTE Textbook Loan Program, you will be emailed regarding approval and pick-up information.
What are the requirements?
You must be enrolled in an NOCE CTE course and may only request books for classes you are enrolled in. Available books are loaned out and provided on a first-come, first-serve bases. Students must agree to the Student Book Loan terms and conditions outlined below:
No writing in and/or highlighting in the book(s).
No removal of any pages from the book(s).
You must agree to return the book(s) within the first week of my course end date.
If you lose, damage, and/or do not return the book(s) within one week of your course end date, you will not be eligible to check out any additional textbooks until all book(s) are returned or replaced.
You must understand that all textbooks are for your use only and may not be loaned or given to another individual.
You will be held responsible for any loss and/or damage to the book(s).
You must pick up the book(s) in-person once your application is approved. Books will not be mailed out to you.
You must show a photo ID and your NOCE Student ID to pick up a textbook(s).
Frequently Asked Questions (FAQs)