Want to Advance in Your Management Career? NOCE is Here to Help!
NOCE's Management Certificate trains students for a manager promotion. If you enjoy being in an office environment, working with customers, and managing a team, enroll today!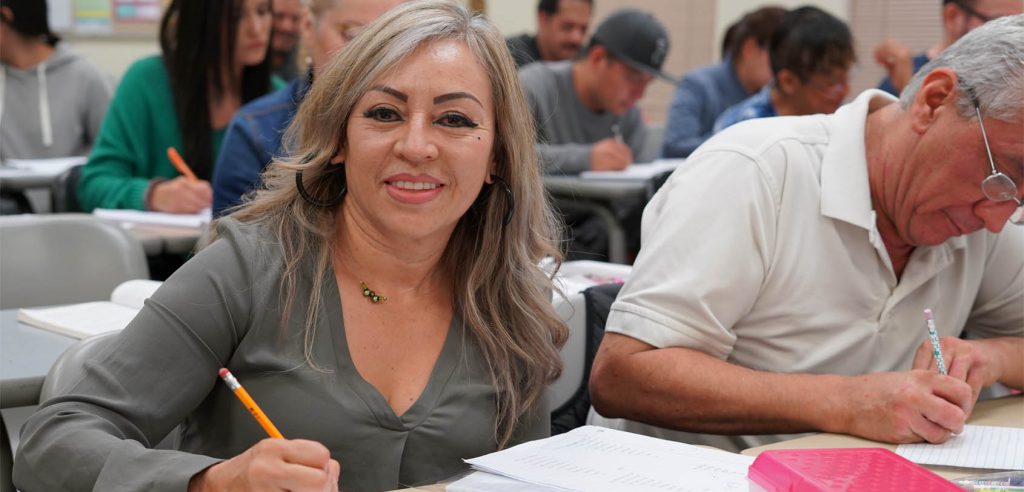 The Business Management Certificate Program will prepare students for first-line supervisory or management positions. Students will learn management principles and develop basic skills in decision-making, problem-solving, planning, organizing, speaking, and writing. The course sequence builds a knowledge base to enhance effectiveness on the job through topics such as leadership development, business law, finance, negotiations, marketing, and more.
What You'll Learn
Students who complete the program will learn to:

Use presentation skills, to speak more effectively

 

Achieve highe

r job outcomes

for

sales,

purchase, and

employee

s

 

Understand contract

details

 

 

Understand financial

and budget

statements

/reports

 

Create letters, memos, and reports with proper business formatting 

 

Negotiate skills

To be eligible, you must:

Students must be 18 years or older

 

Complete an NOCE Admissions Application 

 

Complete an online general orientation at least 24 hours before registering

 

Recommended – Have basic English reading, writing, and speaking skills, and/or be at an ESL Intermediate High level

 

Recommended – Basic math skills

 
Get Started!
NOCE's programs can put you on the path for exciting new career opportunities and more earning potential.  Get started today!
Careers in management spread across multiple industry sectors, including healthcare, finance, food and hospitality, construction, information technology, retail, etc. Managers are generally responsible for directing the activities of employees, overseeing business operations such as the budget, accounting, and purchasing, engaging in strategic planning and decisions making processes, and promoting employee productivity.
Career Highlights and Opportunities
English language – reading, writing, and speaking skills usually at or above an ESL (English as a Second Language) Intermediate High

level


Reading Comprehension – Reading work-related information

 

Coordination – Changing what is done based on other people's actions

 

Monitoring – Keeping track of how well people and/or groups are doing in order to make improvements

 

Active Listening – Listening to others, not interrupting, and asking good questions

 
The Management Certificate Program prepares students for a variety of entry-level management positions. Many of the students entering this program take the certificate to gain a promotion within their current job.  
Frequently Asked Questions
What I love the most about NOCE is the sense of community and inclusion that every single student and employee emanates. NOCE has been there for me at the right time, filling in the gaps of my education that I needed to continue my path. Melina Wulin
CTE Program Graduate – NOCE Student Leader & Management Certificate Program