Build New Skills With NOCE!
The Community Services Program provides a variety of classes and opportunities that support personal enrichment, skills to improve your career, and more. All Community Services courses are fee-based. Community Service offerings are not-for-credit and do not count toward other NOCE noncredit program requirements.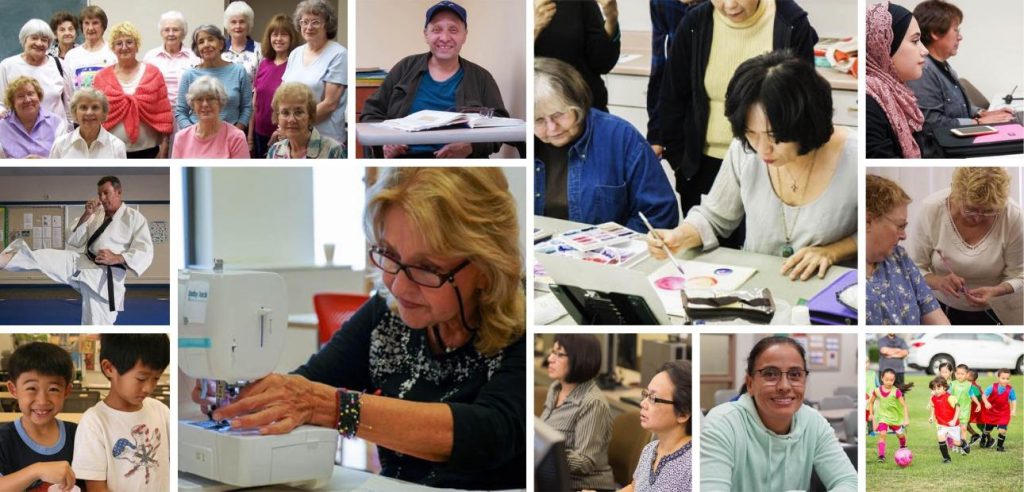 The Lifeskills Education Advancement Program (LEAP) offers classes for personal enrichment. Whether you are looking to learn a new business skill or trade, get fit, or tap into your creative side, LEAP has the class for you! LEAP believes in pursuing your passion at any age and time in your life because learning is a lifelong goal.
Classes and Programs
Classes in Business and Professional Development will provide you with skills to enrich your professional knowledge. By sharpening your skills and continuing to gain new insight, you will be open to new opportunities.
Do you have a passion for the arts? Through our classes you can develop your skills on the fundamentals of your craft. These classes are designed to help you become the best creative you can be. Learn new skills and strengthen old ones to become the creative you've always dreamed.
Learning a new language can be difficult, but with the help of our trained faculty and focused classes you can learn a new language. Our classes will help you reach your language goals. per
Get fit and improve your personal health and wellness! Courses include aerobics, tai chi, yoga, Zumba, hip hop, salsa, swing, tango, martial arts for adults, and more.