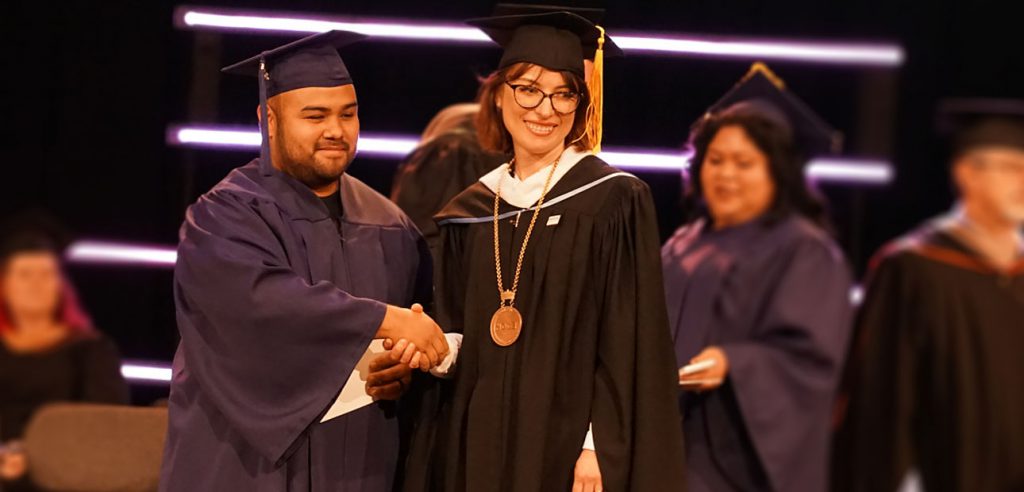 Welcome from the President
Welcome to North Orange Continuing Education
Earning a career certificate, helping your children succeed in school, or obtaining citizenship can transform your life. At North Orange Continuing Education (NOCE), we believe that every student deserves access to affordable and high-quality education in a format that is most convenient for busy adults. It's education your way!
It is my pleasure to welcome you to NOCE and invite you to view our class schedule to find the program that is right for you! Our outstanding faculty members are here to help you achieve your academic, career, and personal goals. NOCE's instructional offerings are consistently updated to meet the evolving demands of the modern community and workplace. Our dedicated staff is committed to supporting you in every step on your path to success.
Besides providing courses and programs to suit students of all ages and walks of life, NOCE offers a vibrant learning environment that includes a variety of support services. Counseling, tutoring, and career exploration are among the many services available to students who wish to engage in educational experiences.
NOCE is honored that you have chosen us to further advance your very bright and exciting future. Whether you wish to pursue high school diploma studies and transition to one of our sister colleges, explore a different career, or learn a new craft, NOCE is the right place to embark on your journey to success.
Valentina Purtell
NOCE President
Meet President Purtell
Valentina Purtell was named the fifth president (formerly provost) of North Orange Continuing Education (NOCE). She was officially approved by the North Orange County Community College District (NOCCCD) Board of Trustees—which governs Cypress College, Fullerton College, and North Orange Continuing Education—at their December 13, 2015 meeting. Purtell served as the Interim Provost since July 1, 2015 and began her permanent post as the NOCE President on December 14, 2015.
Purtell began her career with NOCE in 2002 as an English as a Second Language (ESL) Program Assistant, and then ESL Program Manager. Prior to serving as Interim Provost, she was Dean of Instruction and Student Services at NOCE's Cypress Center. Purtell has also served as an instructor at several institutions, including Hope International University, Chapman University, and Rivne State Humanitarian University.
"I am honored to have been selected as NOCE's President," said Purtell. "I have seen the transformational power that NOCE has on the lives of our students. I am passionate about our mission to serve the whole community and to empower individuals to reach their fullest potential."
Purtell earned her bachelor's and master's degrees in Applied Linguistics from the Rivne State Humanitarian University in the Ukraine. She is a member of North Orange Consortium Regional Consortium for Adult Education's Executive Committee and has served on the board of the Association of Community and Continuing Education (ACCE) since 2011. She has been active on several regional and statewide committees, including the Orange County Workforce Investment Board and the Academic Senate for California Community Colleges (ASCCC) Noncredit Taskforce.
Meet the Team
President
Valentina Purtell
Phone: 714.808.4670 | E-mail: vpurtell@noce.edu
Office is located at the NOCE Anaheim Campus
Executive Assistant III to the President
Julie Schoepf
Phone: 714.808.4674 | E-mail: jschoepf@noce.edu
Office is located at the NOCE Anaheim Campus