Prepare for Citizenship Today!
Our Citizenship Preparation Program gets prospective candidates ready for the United States citizenship process.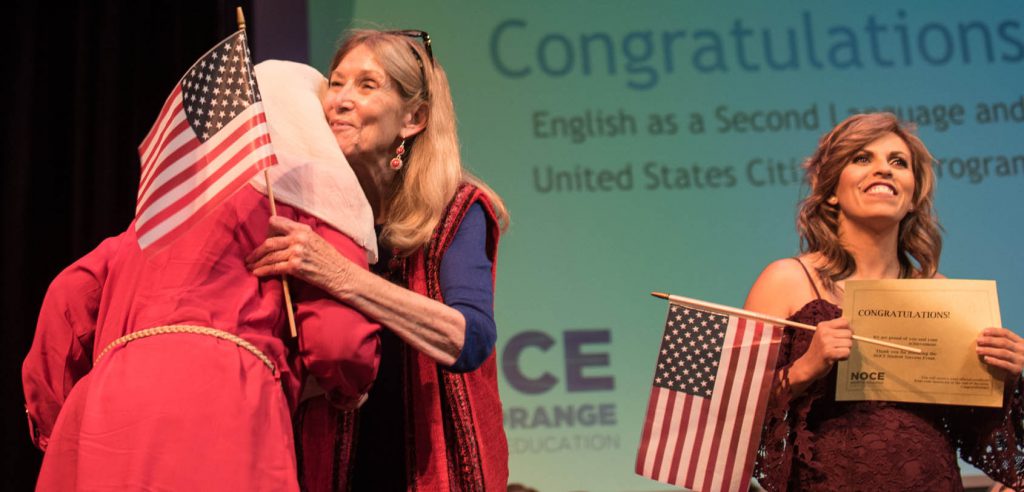 You will learn how to complete all required immigration forms and practice for the citizenship test by becoming familiar with United States (U.S.) history and understanding the rights and responsibilities of being a U.S. citizen.
Class Instruction Will Prepare You For:
Register for Classes
I moved from Mexico to California at the age of 17 and soon started a family. However, I couldn't shake the desire to learn English. I enrolled in the English as a Second Language Program at NOCE and began taking classes to become a U.S. Citizen. I recently passed my citizenship exam and I am now enrolled in the High School Diploma Program. Patricia Gutierrez
ESL Program Graduate