Free English Classes & U.S. Citizenship Preparation
ESL Program Important Information:
Are you looking to improve your English skills or prepare for the U.S. Citizenship test? At NOCE, we offer free English as a second language (ESL) classes for adults, age 18 and older.
Start class anytime and learn at your own pace with in-person and online classes!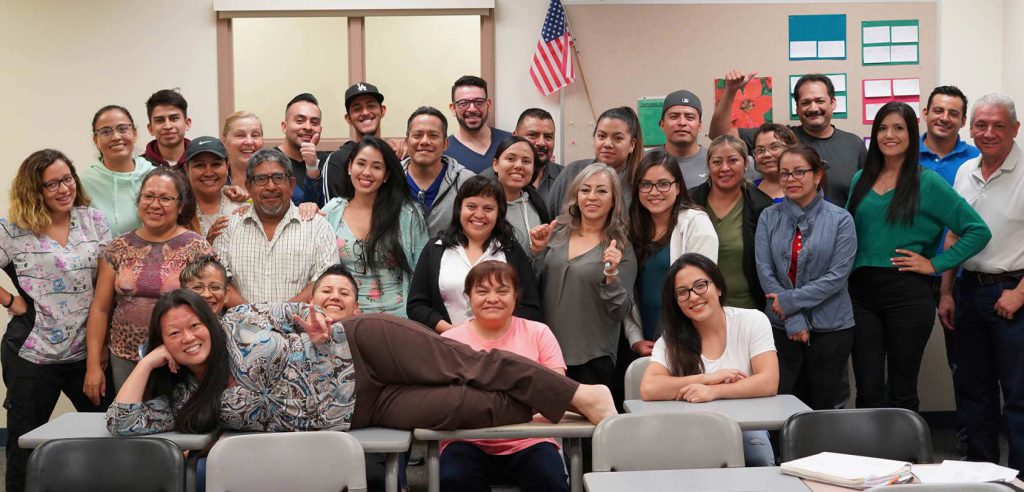 Types of ESL Classes
At your convenience, you can take day or evening classes at one of NOCE's main campuses (Anaheim, Cypress, and Fullerton) or go to a community site near you (churches, elementary schools, community centers).
ESL classes are offered online and in-person. NOCE also offers various specialty classes to assist you in reaching your unique goals:
Why Learn English?
Get a Better Job and Earn More Money – Increase your job opportunities as a bilingual speaker and earn more for your family. 
Earn a Degree – Get your high school diploma, career certificate, or college degree as a fluent English speaker.
Make New Friends – Expand your social network. Speak in English with your children and their teachers. Communicate with your doctors and co-workers. Fit in with your new friends!
Achieve Your Goals – Learning English takes dedication and determination. Achieve your goals and enjoy new opportunities.
Use Technology – We will help you learn English through technology. Learn how to get an e-mail or type your resume and search for jobs online.
I moved to the U.S. from Peru with my three children. I worked around the clock, taking care of my family, working, going to nursing school, and learning English at NOCE. My hard work paid off – I became fluent in English and a Certified Nursing Assistant. Now, I'm studying to become a pharmacist! Elsa Osgood
ESL Program Graduate