ESL Learning Center Schedule – 2023 Fall
Start class anytime and learn at your own pace. New classes are starting soon.
Questions? Call 714.808.4638 or E-mail ESL4ALL@noce.edu
Need help connecting to your online class and teacher? Want help creating an email account? Need extra practice with English?
Online ESL Learning Center
Students can click on the teacher's name to visit the ESL Learning Center! *Hours are subject to change.
In-Person ESL Learning Center
Students can visit in-person to any of the three ESL Learning Centers! See schedules below. *Hours are subject to change.
ANAHEIM LEARNING CENTER (ROOM 121)
CYPRESS LEARNING CENTER (BLDG TE2/ROOM 203)
WILSHIRE LEARNING CENTER (214)
---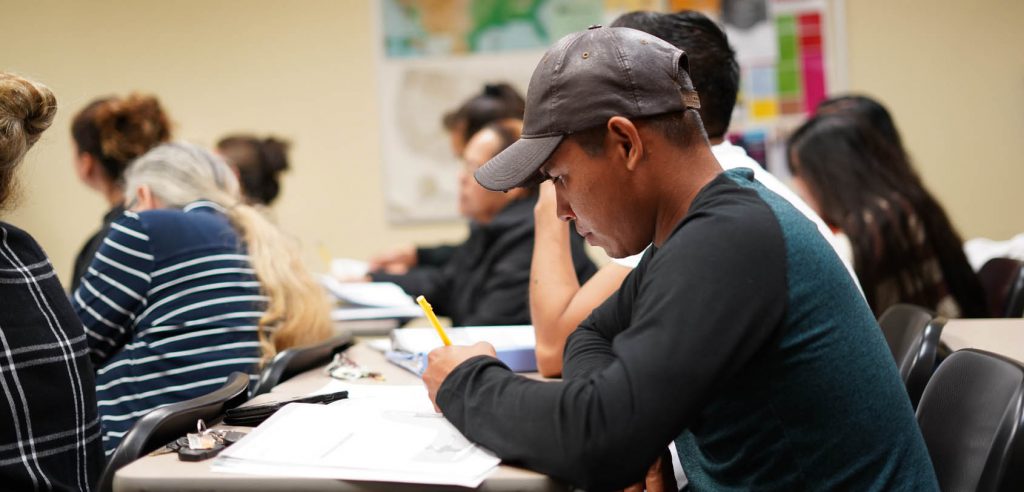 ESL Students Can:
Learn at your own pace – The ESL Learning Centers have flexible hours and guidance from experienced and professional teachers.
Technology resources – You can get assistance setting up your online classes, including creating an e-mail address. The ESL Learning Center also has technology resources to help you learn and practice English, including Azar, Burlington English, and Rosetta Stone.
Explore American idioms and culture – Learn about typical expressions or phrases used daily and about American culture.
Focus on skills that you need to work on – Whether you need to focus on conversation, grammar, reading, or writing, the ESL Learning Center can help improve those skills.
Interact with other students – The ESL Learning Center allows you to participate in small group activities to improve your language skills and practice interacting with others.
Each Learning Center is an encouraging and supportive atmosphere. Hours are flexible—spend as much time as you need when the Learning Center is open. We are here to help and are available online throughout the semester. You can view the latest ESL Learning Center Schedule for Learning Center updates.
Apply and Register for Classes