Kids' College classes are cancelled until further notice. Check back here frequently for updates on the return of classes in the future. Have any questions? Please contact the LEAP program at grow@noce.edu
Unlock Your Child's Potential!
Choose from hundreds of classes designed for today's youth: academics, art, sports/fitness, and personal enrichment. At NOCE, there's a course to spark interest in every child.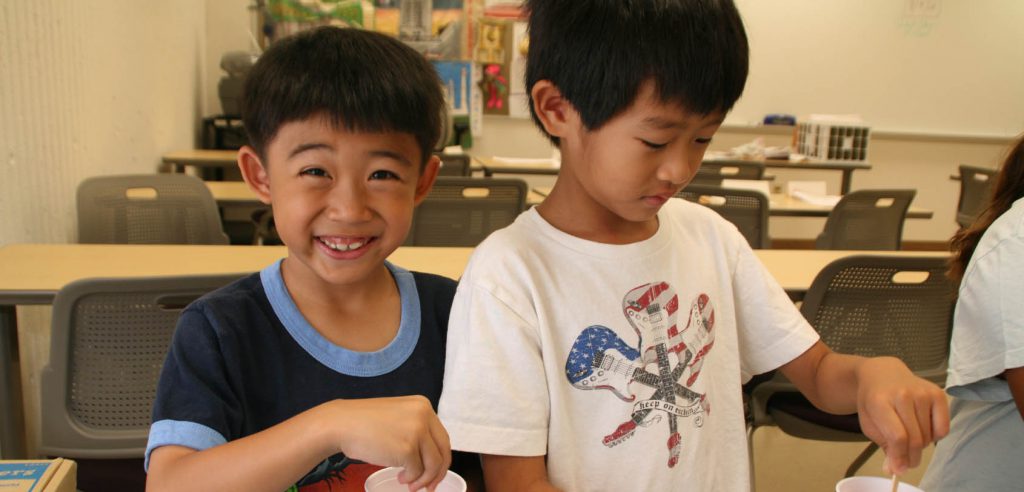 Enjoy classes year-round in Anaheim, Cypress, and Fullerton*. Classes are offered after school and on Saturdays throughout the year. Your child can engage in arts and crafts, get tutoring, play on a basketball team, learn guitar, and much more. During the summer, we offer a swim program and a range of camps to keep your child active and engaged.
Programs
We offer academic classes for all ages in reading, writing, and math; high school test preparation; and foreign language. Our academic classes will help your child reach their goals!
Whether it's arts and crafts, music and drama, or cooking, our arts and enrichment courses will allow your child to express his or her creativity in a safe and fun environment.
Physical activity is essential to maintaining a healthy lifestyle. Keep your child active with sports and fitness classes ranging from dance, gymnastics, and martial arts to baseball, soccer, basketball, tennis, and swimming. Set the foundation for an active lifestyle for your children, today!
Teens, ages 17 and under, can strengthen skills, explore new talents, and get active with sports too! Your teen can prepare for college and explore careers with hands-on courses in the fields of technology, science, healthcare, and more.
Summer camps offer children an opportunity to catch up or get ahead on academics or explore fun and enriching activities! Swimming, diving, and junior lifeguards also offered at the Cypress College Pool. Summer camps run June through August.